Iridium Extreme PTT (Push-To-Talk) Satellite Phone
Makes the power of fast, simple and secure group communication available on the toughest, most feature-rich satellite phone on the market — all at the push of a button.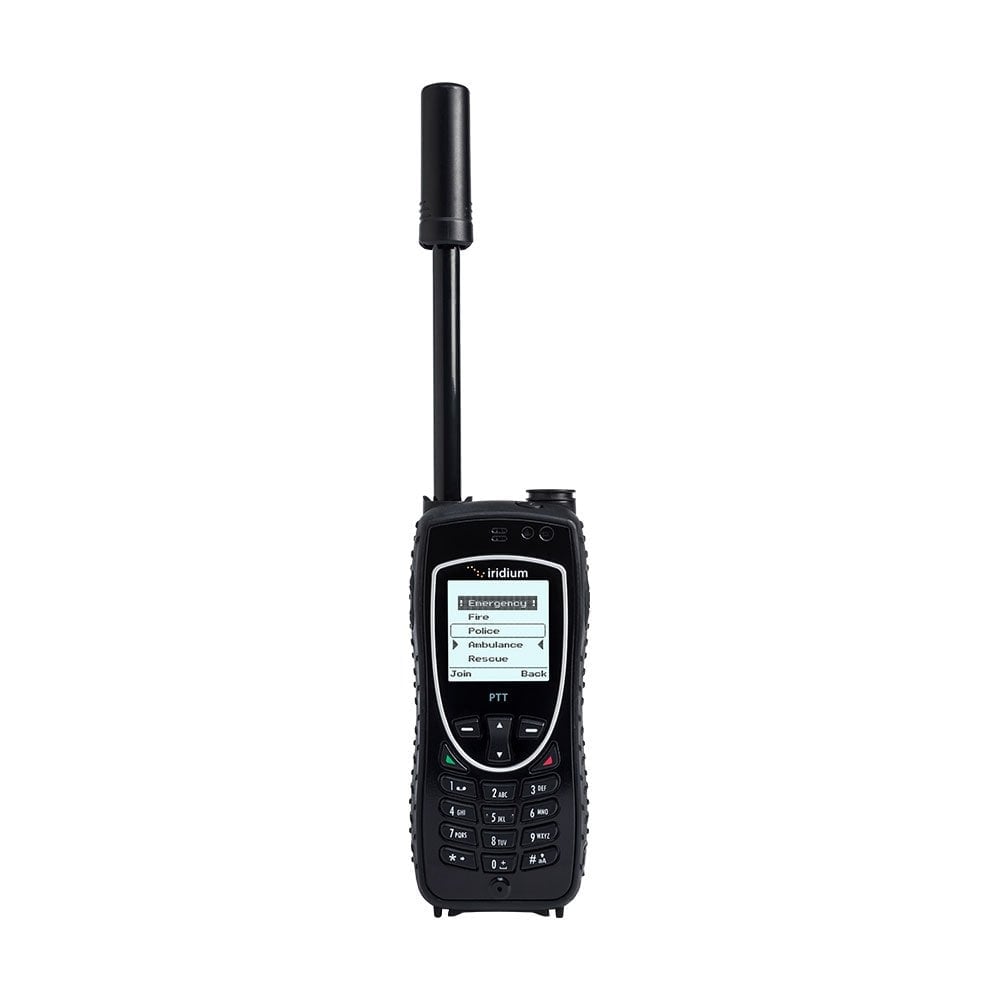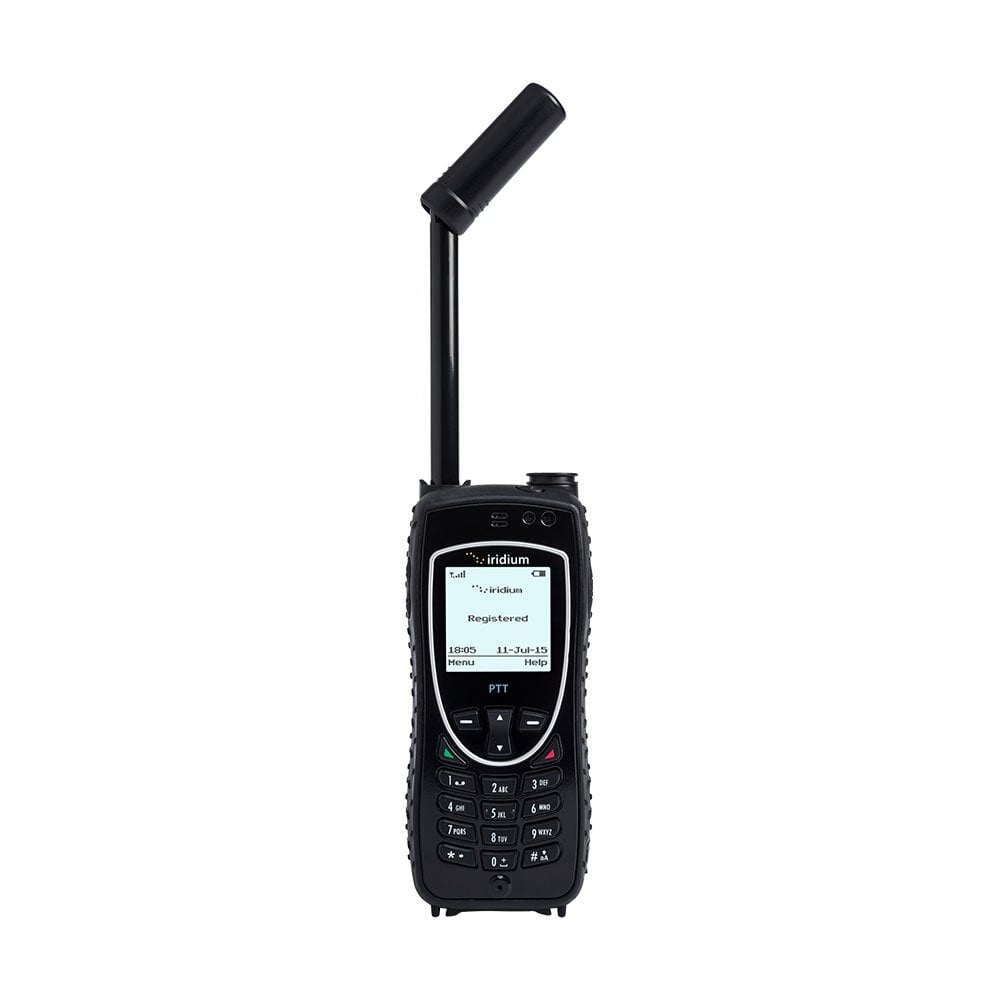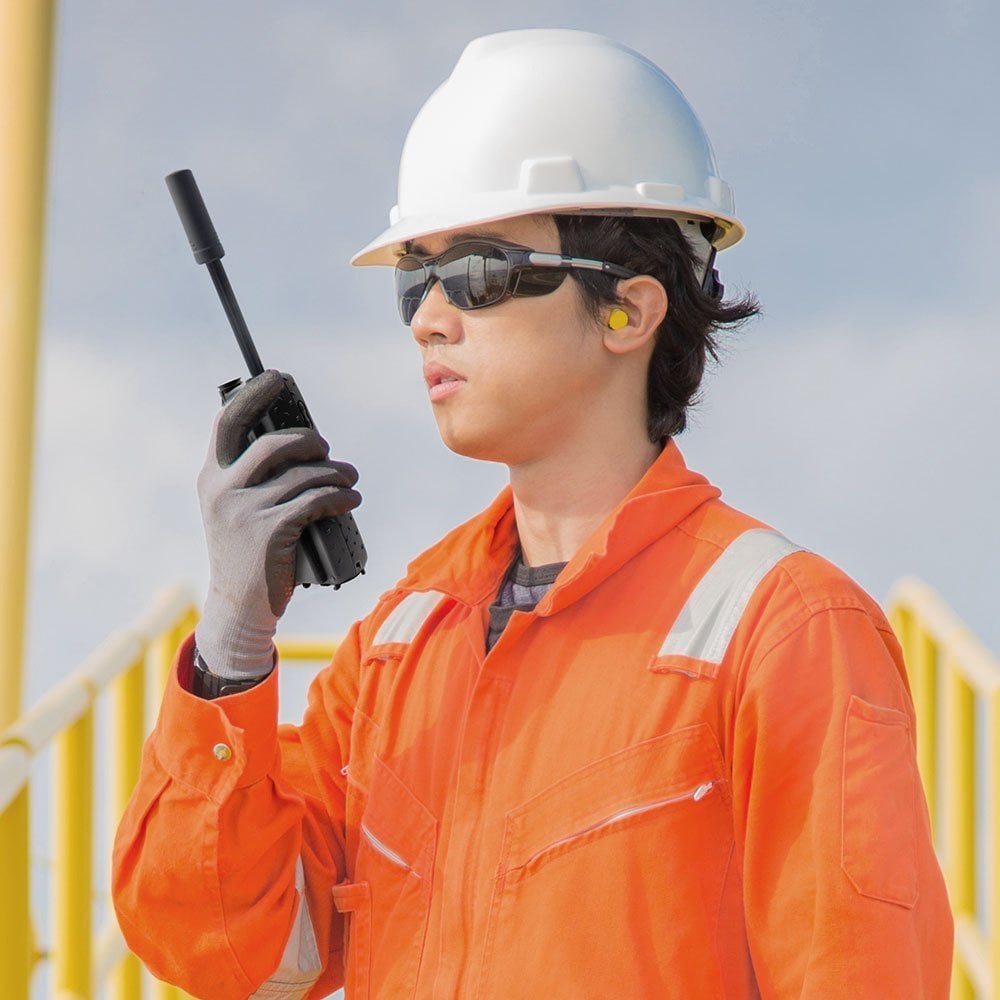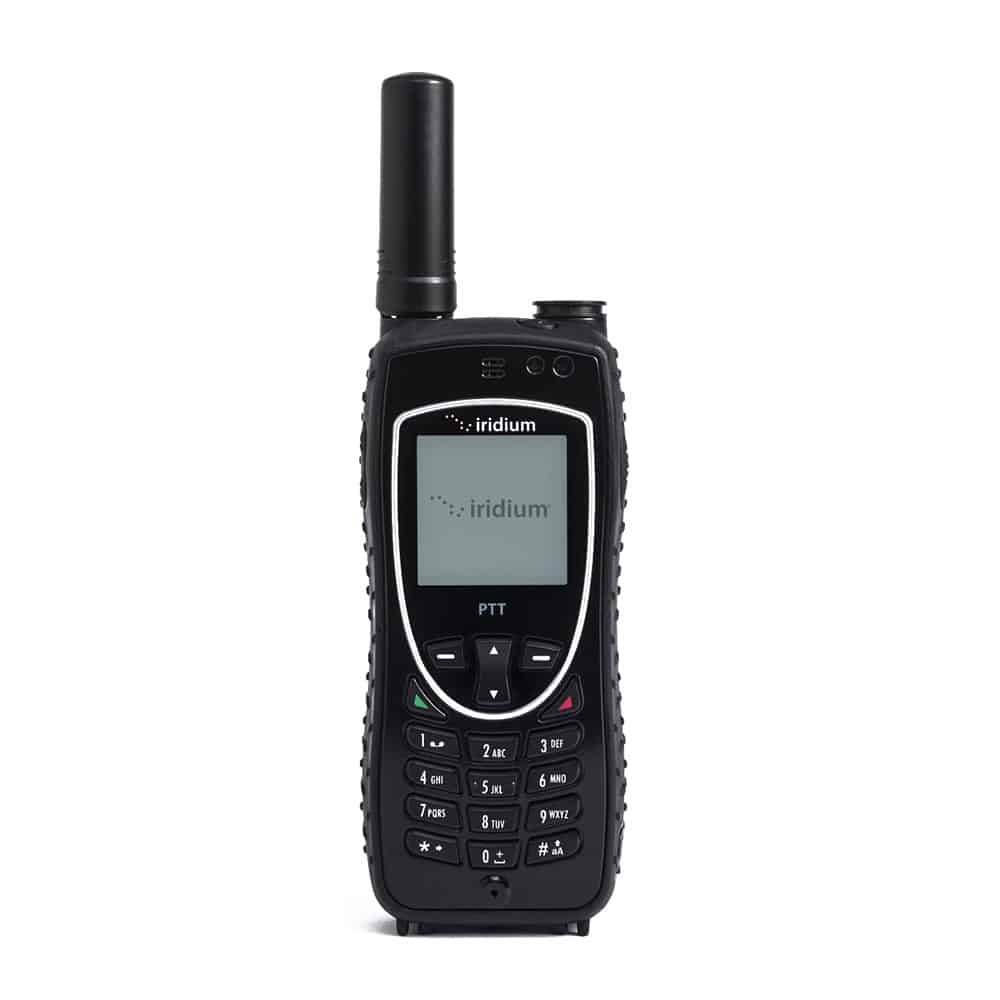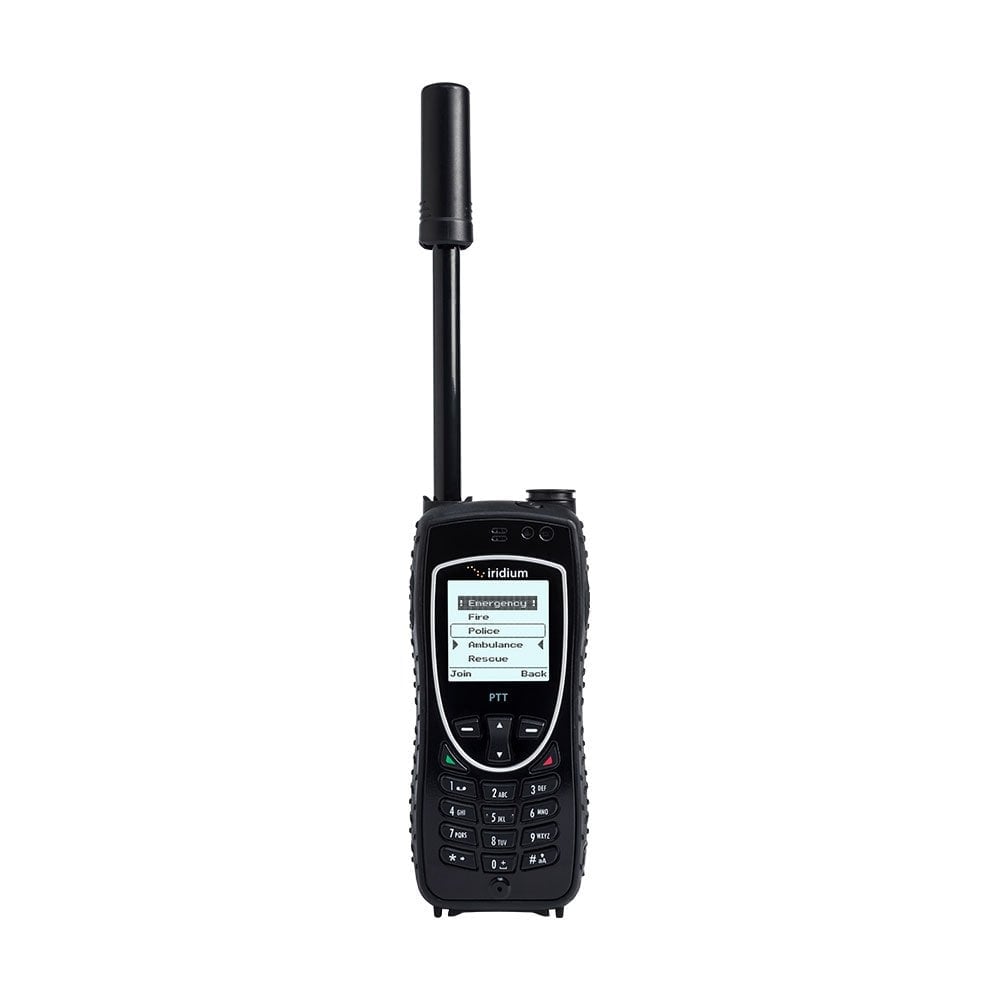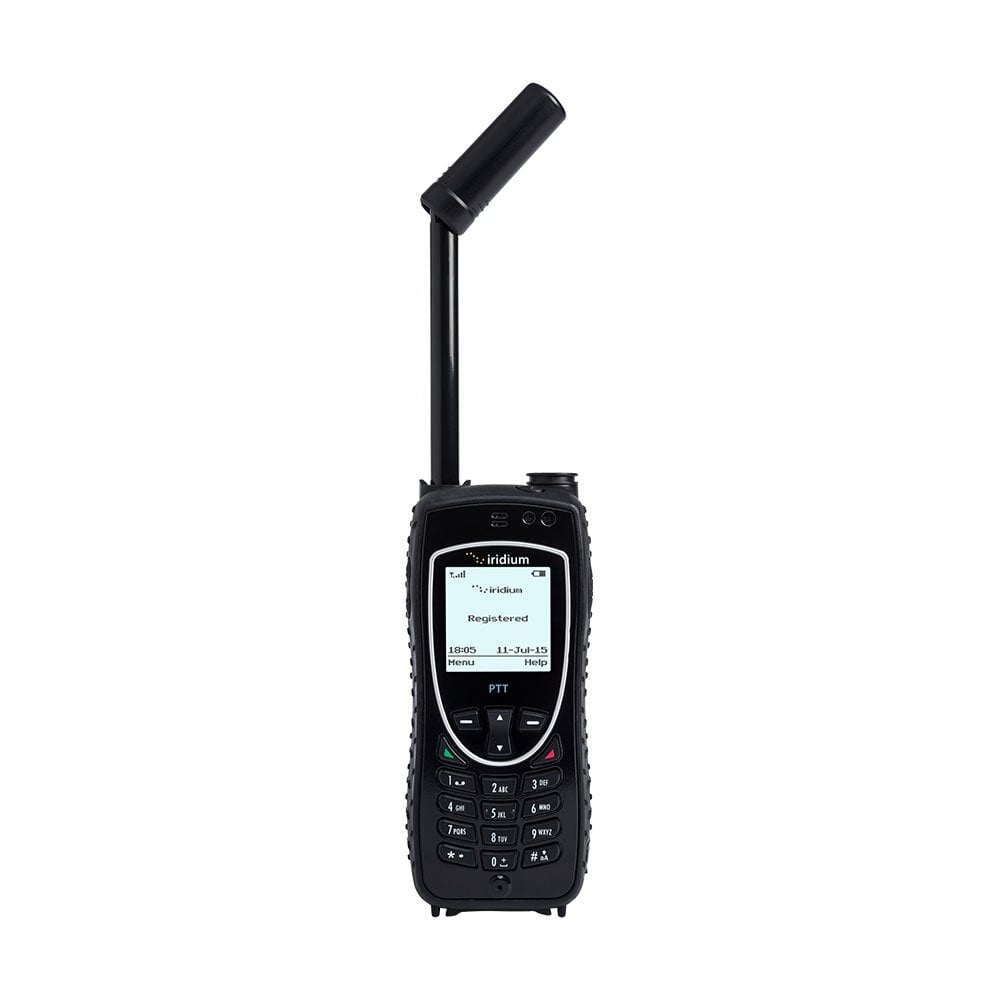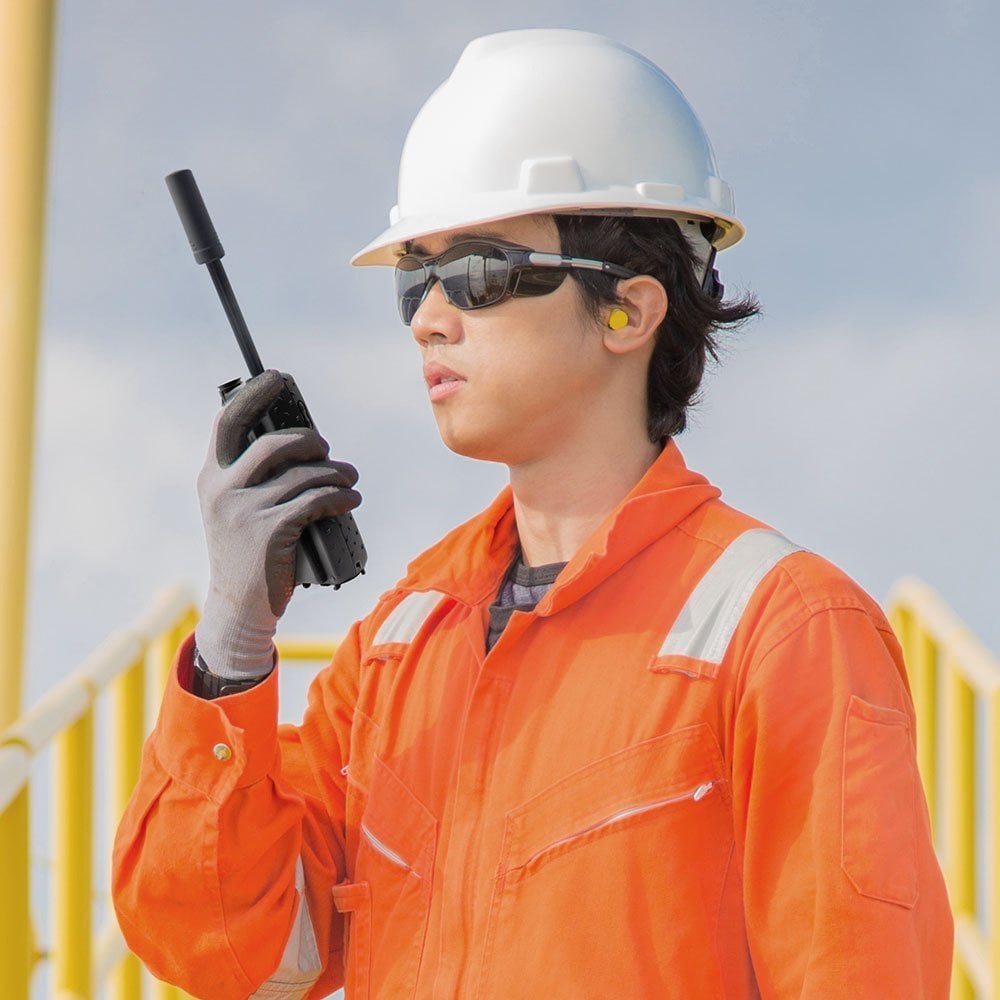 Iridium Extreme PTT (Push-To-Talk) Satellite Phone
For team communications, the Iridium Extreme® PTT is ruggedly engineered to support high-intensity users in some of the harshest conditions, anywhere on the planet. Enhanced with an intelligently designed Push-to-Talk mode, expanded loudspeaker, reinforced PTT button, and extended capacity battery, the Iridium Extreme® PTT takes reliable, global communications to the next level.
Details

The intuitive, user interface provides quick access to multiple communication services including voice calling, SMS, and SOS in Phone Mode and PTT Mode, allowing you to connect with your team instantly and securely, anywhere on the planet. PTT communications are kept private with AES 256 encryption.
Features

Meets military-grade durability standards
Jet-water, shock, and dust resistance (IP65-rated)
Compact, lightweight design for ultimate portability
Diamond treaded, taper grip for in-hand ergonomics
Integrated loudspeaker
Rugged, high-gain antenna
Daylight-readable, glare-resistant display
2.5mm headset and hands-free capability
Mini-USB data port
Works pole-to-pole where you need it
Fully integrated for on-the-move, handheld use
Call set-up and inter-call performance in-line with traditional solutions
Automatic programming and registration with easy-to-use menu navigation
Use on-foot, in-vehicle, or in-building with available accessories
Access users through on-demand tracking
Monitor employees en route through position updates
Use scheduled check-ins to instruct daily missions
Ensure the safety of remote personnel
Disable tracking on demand for stealth operations

A diamond tread, tapered grip gives it the best in-hand ergonomics of any satellite phone on the market

Using Google Maps, Iridium Extreme allows you to send an SMS text message with your exact location co-ordinates to anyone, from anywhere on the surface of the planet
Technical Specifications

Dimensions: 140 mm (L) x 60 mm (W) x 32 mm (D)
Weight: 268g
Operating Temperature: -10C to 55C
Phone Mode Battery Duration: Standby: Up to 54 hours,  Talk time: Up to 6.5 hours
PTT Mode Battery Duration: Standby: Up to 16.5 hours, Talk time: Up to 5 hours
Documentation
Blue Sky Network is ready to help ensure you are able to connect reliably and with confidence. Have questions about how our solutions can help meet your connectivity needs? Contact us today
Purpose built for these key industries
We offer reliable, custom-design solutions powered by the world's most advanced network to solve any connectivity challenge across land, sea, and air.
Business Continuity

Eliminate downtime and maintain communications that allow your business to run smoothly no matter the challenge.

Disaster Relief

Communication solutions that enable emergency management teams to provide greater and more strategic disaster recovery relief.

First Responders

Hardware, software, IoT trackers, and dashboard solutions that offer advanced connectivity, remote monitoring and sensing for first responders.

Mining

Manage uncrewed mining systems, including autonomous mining vehicles, drilling equipment, and haulage.

Oil & Gas

Conducting projects in the field, monitoring coastline operations, or conducting marine research, track and manage your uncrewed assets for visibility and safety.

Renewable Energy

Drive meaningful action in reaching global net zero goals by tracking and monitoring electric vehicles, building automations, and solar, wind, and energy storage.

Utilities

Maintain real-time insights while remotely conducting powerline and pipeline surveillance and managing plant performance.

Agriculture

Easily monitor autonomous farming equipment and vehicles in the field for increased yields and lower operational costs.

The Iridium Extreme and PTT Docking Station is a unique solution for using your 9575...
Learn More
The Blue Sky Network Advantage

Unprecedented Global Coverage
World-class solutions powered by Iridium's cutting-edge satellite infrastructure deliver seamless connectivity and total asset visibility, no matter how far off the beaten path your operations take you.

Global, solutions-driven team leveraging deep industry expertise to engineer advanced solutions trusted by governments, NGOs, and blue chip companies to connect, track, and secure their most valuable assets.

Intuitive, all-in-one solutions
Small form factor hardware and innovative cloud-based software are custom-designed and packaged to offer real-time communications and insightful analytics for your precise operational, device, network, and app needs.