Iridium Extreme Satellite Phone
The first durable military-grade 810F global satellite phone to offer an ingress protection rating of IP65, shock/water resistance and complete voice, data, and tracking capabilities.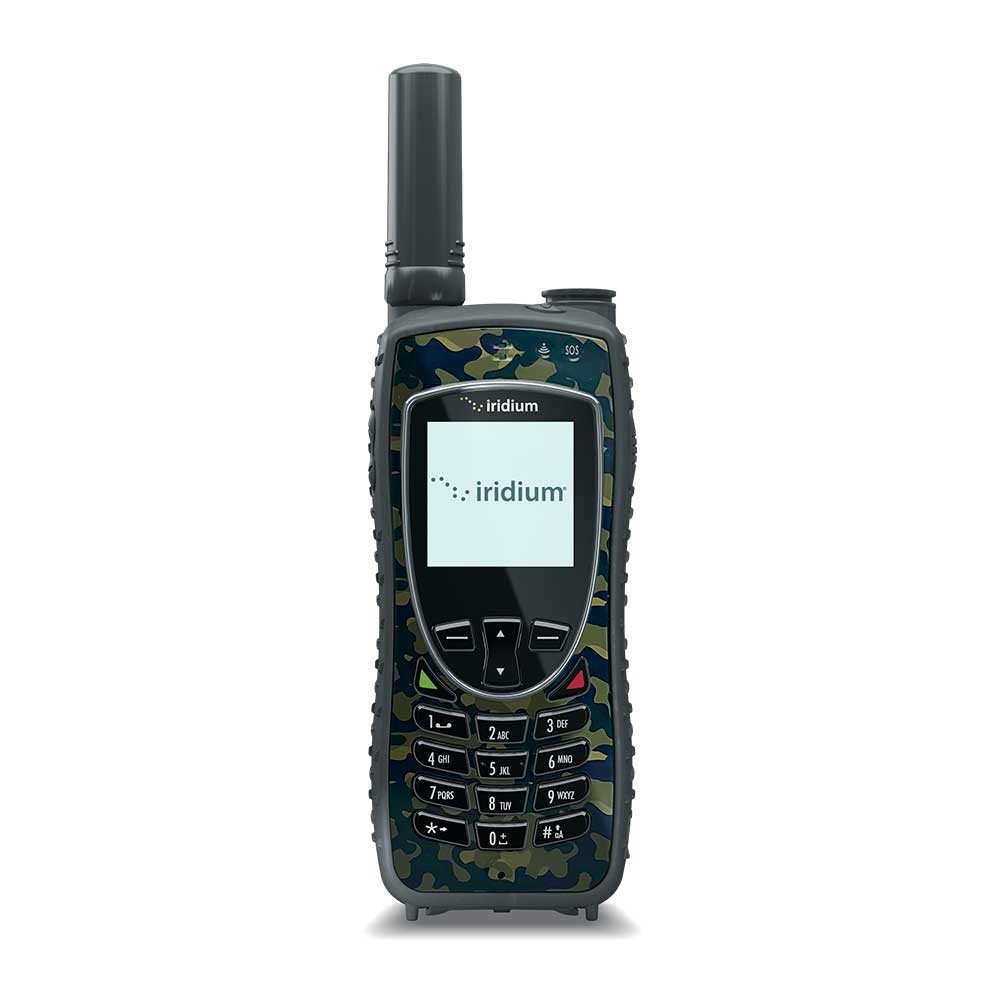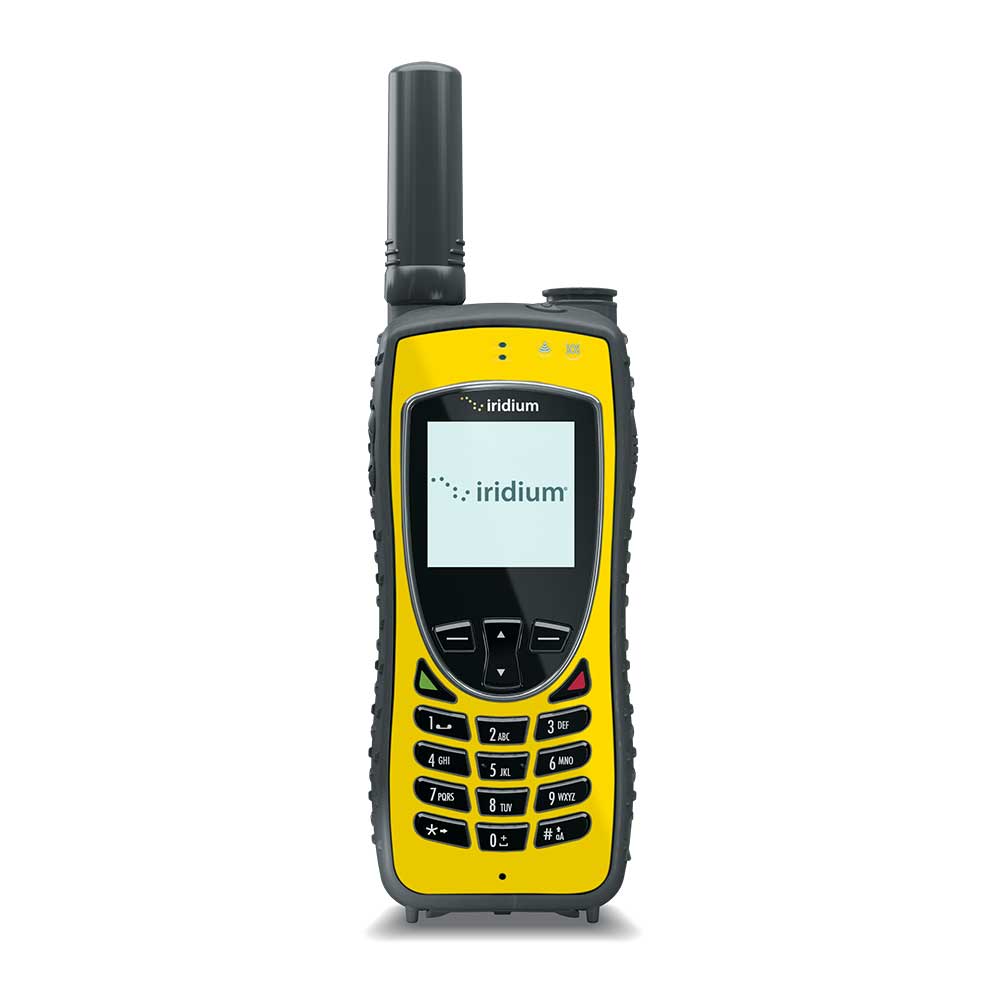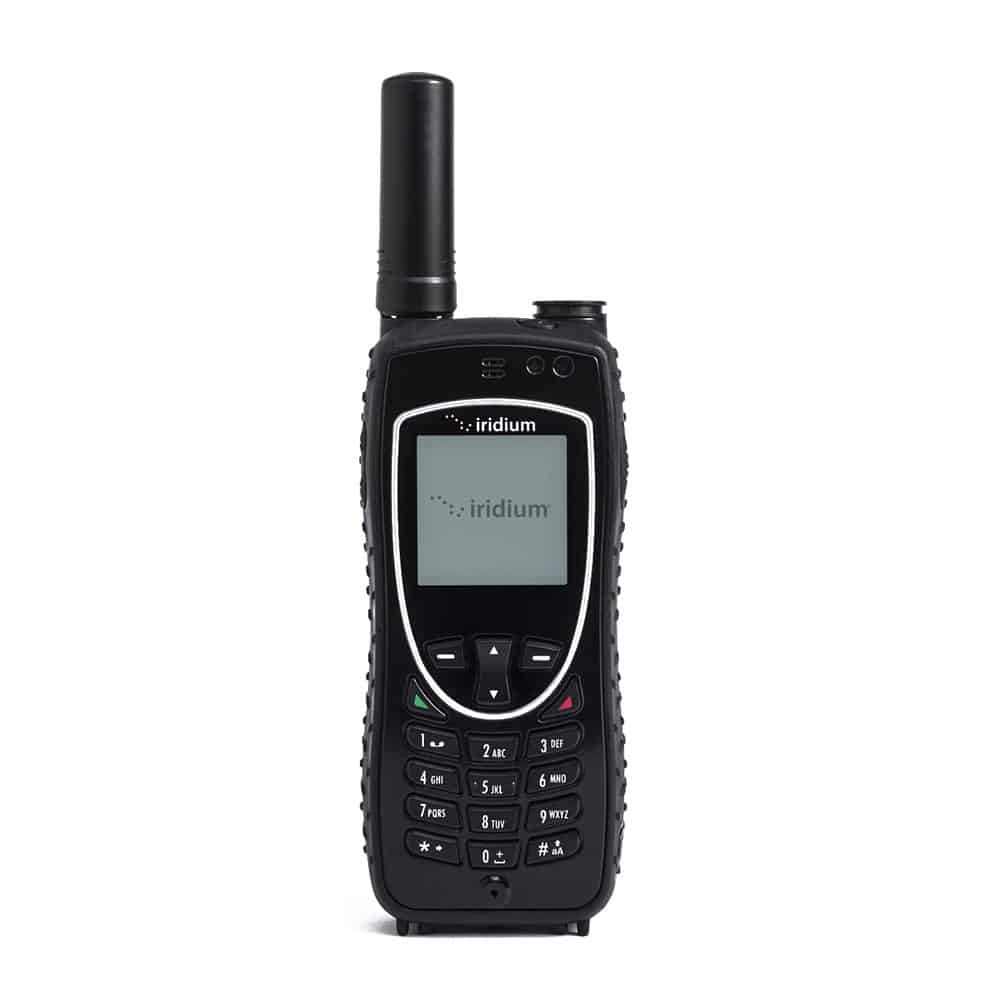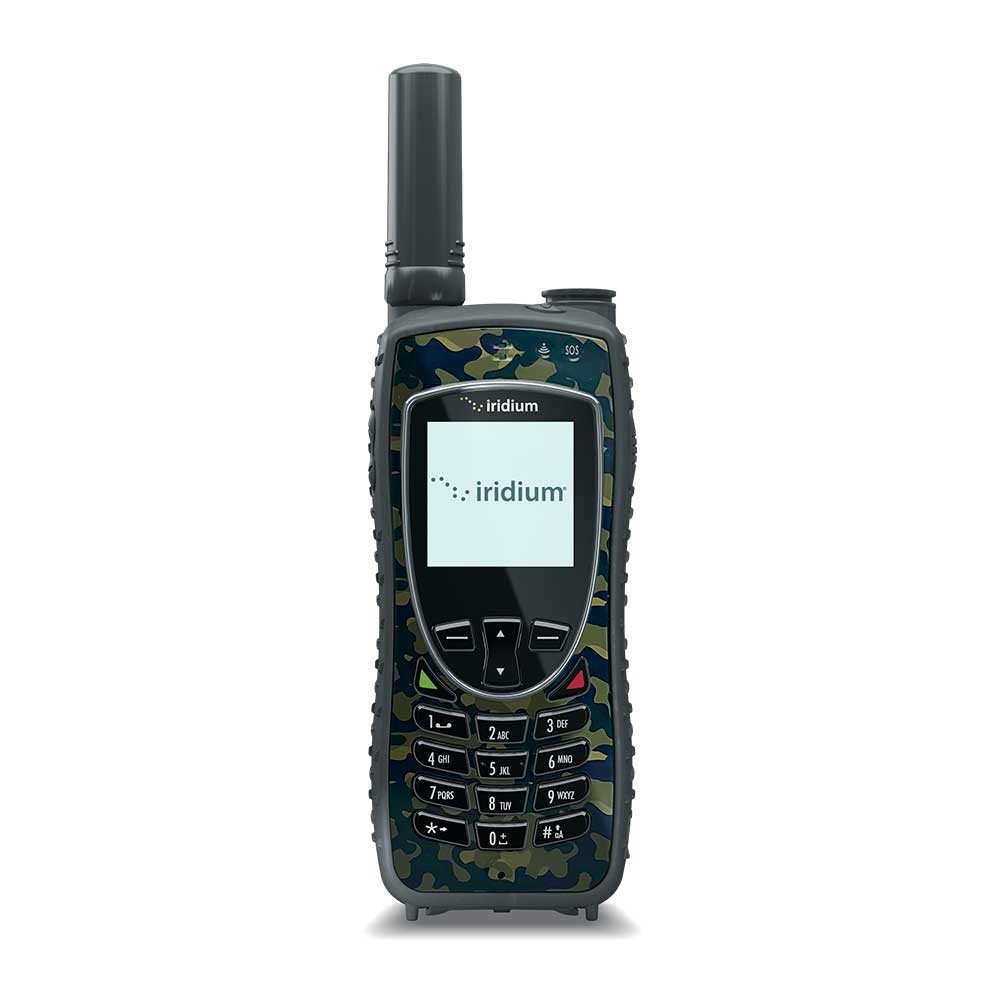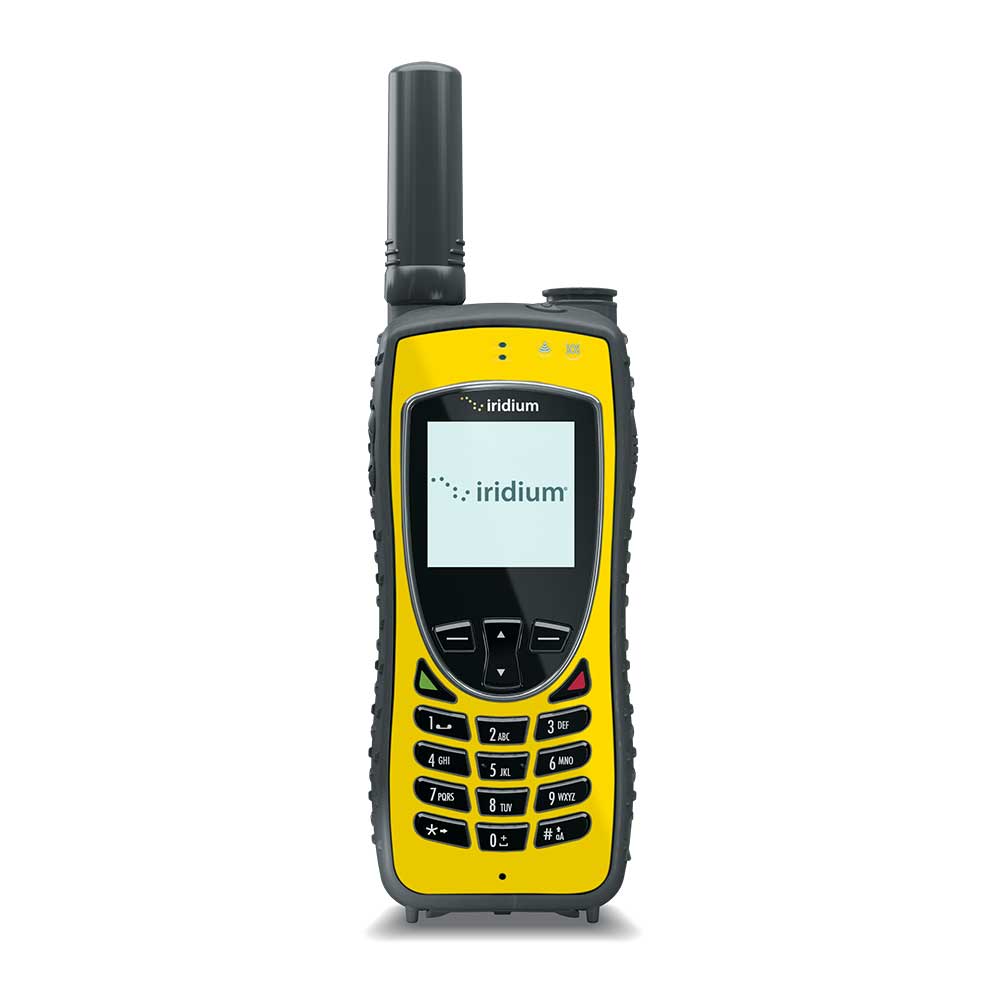 Iridium Extreme Satellite Phone
The Iridium Extreme Satellite Phone is the ultimate handheld satellite phone. Whether you are traveling by air, sea, or land, the Iridium Extreme Satellite Phone is the perfect companion to stay connected anywhere on the globe.  It is the first phone to combine location awareness, SOS, and market-leading toughness. No other satellite phone lets you take so much with you in hand, all over the world.
Details

The Iridium Extreme is engineered with more features than ever before and more accessories than any other satellite phone on the market, providing people with even more ways to connect. The Iridium Extreme is compatible with the Iridium 9555/Iridium 9505A chargers, auxiliary antenna, and USB data cable via two included adapters. It is the first durable military-grade 810F global satellite phone to offer an ingress protection rating of IP65, shock/water resistance, and complete voice, data, and tracking capabilities.
Features

Benefits

Access users through on-demand tracking
Monitor employees en route through position updates
Use scheduled check-ins to instruct daily missions
Ensure safety of remote personnel
Disable tracking on demand for stealth operations

A diamond tread, tapered grip gives it the best in-hand ergonomics of any satellite phone on the market

Using Google Maps, Iridium Extreme allows you to send an SMS text message with your exact location co-ordinates to anyone, from anywhere on the surface of the planet

Standard Features

Includes a speakerphone and wind resistant microphone
Iridium satellite network connectivity
Full GPS tracking and communication with SkyRouter web portal
Lightweight and ergonomically comfortable to hold
IP65 ingress protection, d

ust proof, shock and water resistant

Rugged, high-gain antenna
1 Year Warranty

Enhanced Features

GPS-enabled location-based services
Customized solutions enabled for diverse markets
Accessories to create instant Wi-Fi hotspots
Reliable two-way global coverage
Military-grade durability (MIL-STD 810F)
Supports Online Tracking services

A diamond tread, tapered grip
Technical Specifications

Specifications

Iridium Satellite Phone Dimensions: 140mm (L) x 60mm (W) x 27mm (D)
Weight: 247g
Standby time: Up to 30 hours
Talk time: Up to 3.5 hours
Integrated speakerphone
Quick-connect to Iridium voice mail
Two-way SMS and short e-mail capability
Mailbox for voice, numeric & text messages
Selectable ring and alert tones (8 choices)
Military-grade ruggedness (MIL-STD 810F)
Ingress Protection (IP65)
200-character illuminated graphic display
Volume, signal and battery strength meters
Illuminated weather-resistant keypad
100-entry internal phonebook, with capacity for multiple phone numbers, e-mail addresses and notes
Call history retains received, missed and dialed calls
User-configurable call timers to manage costs
Keypad lock and PIN lock for additional security
Documentation
Blue Sky Network is ready to help ensure you are able to connect reliably and with confidence. Have questions about how our solutions can help meet your connectivity needs? Contact us today
Purpose built for these key industries
We offer reliable, custom-design solutions powered by the world's most advanced network to solve any connectivity challenge across land, sea, and air.
Fishing & Workboat

Advanced connectivity for optimal fishing production & increased safety at sea

Merchant Shipping

Enable real-time vessel tracking, enhanced crew and cargo safety, and heightened productivity, from port to final destination.

Exploration & Research

Seamless connectivity that facilitates rapid data transfer, crew safety in the field, and optimal exploration and research outcomes.

Global Government

Enabling strategic decision-making, secure tactical correspondence, and operational efficiency across government and military missions.

Humanitarian & Aid

Communicate with personnel delivering essential supplies in high-conflict zones, monitor assets and response teams, and determine more strategic resource distribution.

US Government

For operational efficiency, enhanced asset safety, and real-time situational awareness for U.S. government and military success.

Business Continuity

Eliminate downtime and maintain communications that allow your business to run smoothly no matter the challenge.

Disaster Relief

Communication solutions that enable emergency management teams to provide greater and more strategic disaster recovery relief.

A first responder bag that works with both the Iridium 9575 and 9575 Push-to-Talk (PTT)...
Learn More
The Blue Sky Network Advantage

Unprecedented Global Coverage
World-class solutions powered by Iridium's cutting-edge satellite infrastructure deliver seamless connectivity and total asset visibility, no matter how far off the beaten path your operations take you.

Global, solutions-driven team leveraging deep industry expertise to engineer advanced solutions trusted by governments, NGOs, and blue chip companies to connect, track, and secure their most valuable assets.

Intuitive, all-in-one solutions
Small form factor hardware and innovative cloud-based software are custom-designed and packaged to offer real-time communications and insightful analytics for your precise operational, device, network, and app needs.